Great, so you're looking to grow your business. You may have read our previous post on the importance of taking a step back and assessing your options. If not, take a look here.
Hopefully, you've taken our advice and considered engaging with a professional firm to guide you through the business growth process and they've helped you assess the correct type of finance for your individual needs.
The next step in your funding journey is to engage an investor.
Do your research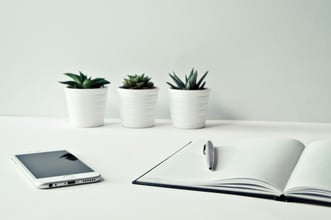 Most investors have an online presence and you can do your own desk-based research on which may be a good fit, the problem there is, you can only read what they publish and not all information is clear or transparent.
Another way to establish which investor you should be speaking to is to get advice from your accountant or business consultant. It's their job to know these things and most have had experience in dealing with numerous investors to establish best fit for the businesses they work with.
At NEL we speak to hundreds of North East SMEs every year and initial conversations range from 'I'm thinking of growing my business, where do I start' to 'I have a funding gap of £x in a funding round of £y, here's my business plan when can I have the money'.
Truth is, we're very interested in business growth and helping businesses at which ever stage they are, so we'd welcome a conversation with both. However, if you're looking for an efficient process (we know how appealing that is for busy business owners), you need to engage early!
Relationship building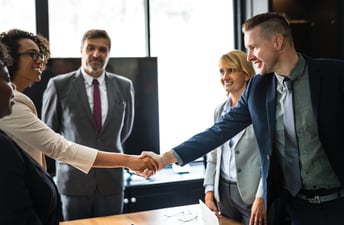 Do some desk-based research or ask a business advisor for their help, but then pick up the phone. Only by speaking to an investor will you understand exactly what it is they're looking for. Please don't assume they all want the same.
You'll get an idea pretty quickly of who you want to engage with, whether it's a feeling of who you'd like to work with, strategic fit, or simply who can assure you most of being accepted for investment. Once you've made a decision, it's time to commit. Arrange a meeting, forge a relationship with whoever is looking after your investment, keep regular contact and keep them appraised of any changes to the business they may not be aware of.
Investors, like you, are busy. They have a careful game to play with who to invest time on and trying to figure out who is less engaged in the process. You can be tactical here and prove your commitment by replying to correspondence promptly and strengthening that relationship with your investor.
NEL currently manage two funds, the £9m North East Small Loan Fund and the £18m North East Growth Capital Fund, both of which are designed to accelerate a business's growth potential. We are actively seeking proposals from ambitious North East SMEs looking to secure funding of between £10,000 and £500,000.
For more information about NEL's investment criteria, visit www.nel.co.uk