A client of mine recently shuddered when I mentioned that he needed an Executive Summary.
When I asked what was wrong? He said, rather embarrassed:
"I don't know what one is. Sounds a bit technical and is it really necessary?"
This client had developed a new type of smoothie that he wanted to bring to market in Newcastle upon Tyne but needed significant investment. He had a wealth of impressive experience in creating recipes for the most amazing drinks but little to no idea of how to transform that into a money-making venture.
I explained that every investor he approached would want to see his business plan and that the Executive Summary was perhaps the most important part of that plan.
In this blog we will be looking at what an executive summary is and outline Harlands 'Seven easy Steps to Create a Winning Executive Summary.'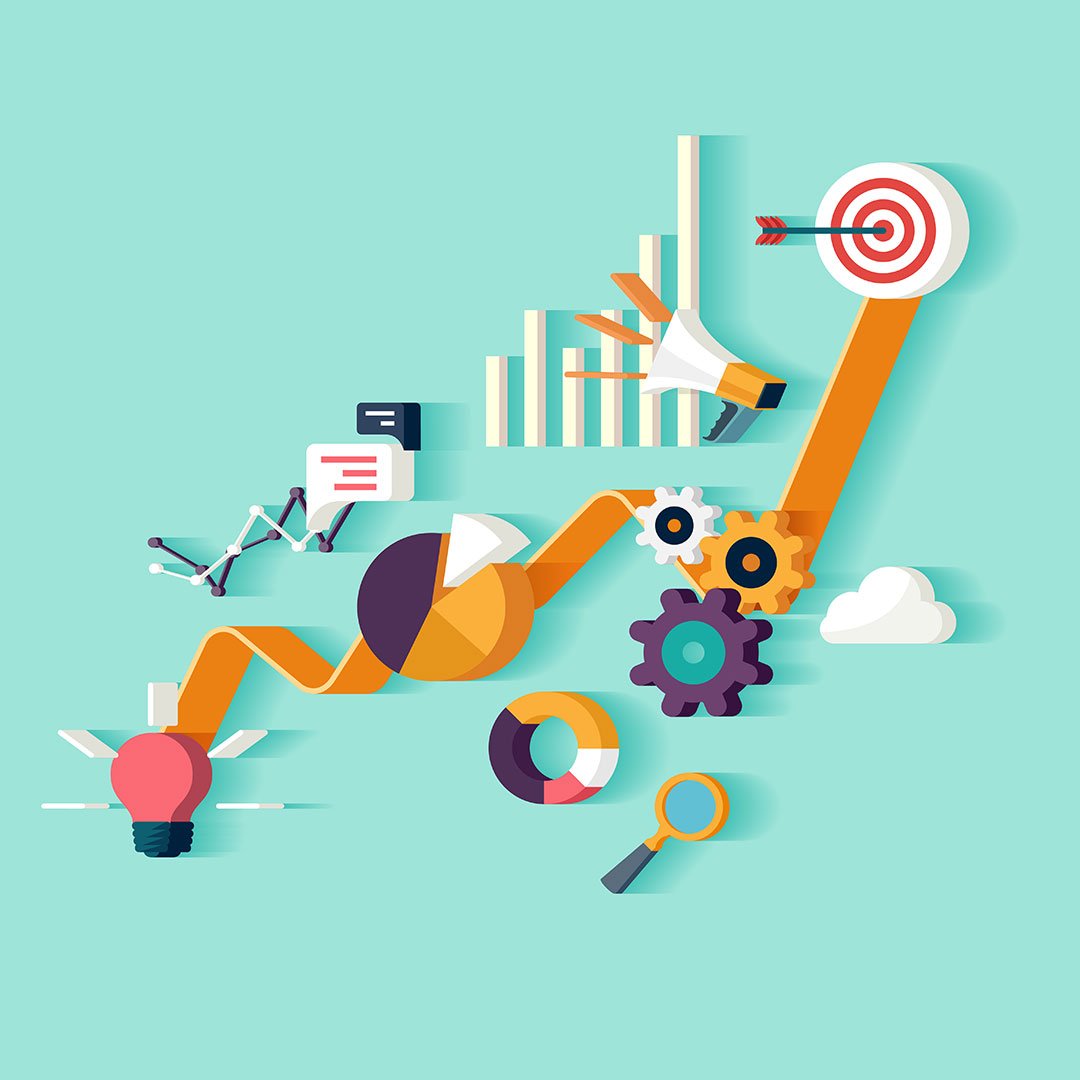 So, what is an Executive Summary?
Does it sound complicated and pretentious?
Maybe at first glance it does and it is the work 'executive' that does it.
Executive simply means to have the power to put plans or actions into effect.
Summary is a snapshot of the most important parts of your business plan.
So, your executive summary is a snapshot of the most important parts of your business plan. Some entrepreneurs call the executive summary the 'One Page Business Plan.' They do this because it is easier to market something when its name is less pretentious and more relatable.
Why Would an Investor NEED to See an Executive Summary?
Ever seen Dragons Den?
They see a plethora of businesses hopefuls every day, and make a decision whether or not to offer a much-needed cash injection.
I met with Duncan Bannatyne once and asked him what he looked for in the businesses that he took on.
His response was rather interesting:
He told me that he needed to see that the business owner 'knew their onions.' That was, they weren't all talk. They had experience, drive and a firm grasp on their numbers.
He also told me that it would have to be a business that he would 'want' to be associated with. This could be because he knows the market well or it is an exciting and perhaps innovative idea that has transformed well into a money-making venture.
The person running the business would also have to appeal. Its no-good backing a well-run business if you can't stand the person running it.
All of the points that Duncan mentioned would be contained in great detail in the business plan itself but more importantly for those busy investors would be easily accessible in the Executive Summary.
If the executive summary is written well then it is both complete in itself and also intrigues the reader to the point of them wanting to open the plan and find out more.
So, what are the Harlands Seven Easy Steps to Completing an Executive Summary?
Step 1
Finish the Rest of Your Business Plan First.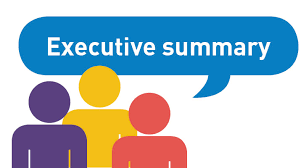 It's the first thing your investor reads but should be the last thing you write.
Logically if you are going to summarise something then you need to first have the extended finalised version. This means that you will have done all of your research. You will have detailed your own experience and qualifications. You will have all of your financial information down including forecasts.
All of this information is condensed and the main points highlighted to produce a no mess, waffle free snapshot of who you are, what your business does and how it makes money.
Job Done!
Step 2
Stay Positive
If you believe in your business and its ability to make money, at the same time as satisfying a much-needed market demand then your investor needs to see this. They need to have confidence in your ability to fulfil your promises and they want to be excited by what you do.
This can only happen if your positivity shines through in your Executive Summary. If you are doom and gloom or don't believe in what it is you are doing then how can you expect others to?
Step 3
Write a Compelling Business Overview
We discussed in our last blog (link) your answer to the question 'So what do you do?'
This is the point at which you describe what your business does and for whom. You may have a statistic or two to support the market needs that you have identified.
This section should include the attractive highlights of your main products or services.
It should also show an understanding of the economical landscape and how your business is a perfect fit to flourish in this environment.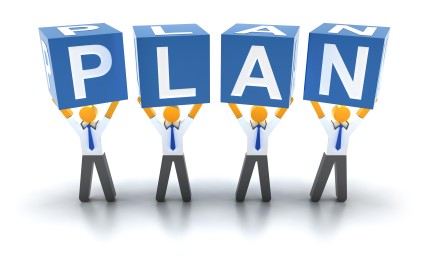 Step 4
Competition and Marketing Strategy.
For some, this is the hardest part as they do not consider themselves to be expert marketers and therefore have no idea how to put themselves out there - presenting what they do in a way that is instantly attractive to their future clients.
As part of Harlands current series on how to write a business plan, there will be FREE help and advice offered on how to market your particular product or service for maximum impact.
Sign up to our mailing list if you would like to be kept up to date with these offers as they appear.
But for now, the executive summary should show that you have investigated your competition. This has a few advantages:
It proves that you know your market sector well.
It helps outline how you differ from your competition (Niche).
It shows, with current examples, that there is indeed a market demand and how that is being satisfied.
It also helps give you ideas on a marketing / advertising strategy (If it has worked for your competitors, then it can work for you too).
Your marketing strategy should be informed and realistic. By this I mean you need to know who your clients are, what will attract them and how you propose to do that and over what time scale. Don't simply say you'll pop 10,000 flyers in post-boxes and expect a 50% return. That will not happen and your investors are well aware of what does and does not work. Harlands can offer advice on this if needed.
The Marketing Strategy contained within your Executive Summary should only cover the Highlights and should leave your investor wanting to read more in your actual plan.
Step 5
Technicalities, Experience and Your Plan for Success.
Your investors will need to know your legal structure (Sole trader, partnership etc) as that will directly impact how much of a return they will see and over what time scale.
They will also want to see that YOU are the very person to run this exciting business venture. To that end your Executive Summary will highlight the main points of your personal and professional experience that has quite naturally led you to the driving seat of this venture.
This brings a very powerful force into play. That is the 'Power of Story.' From the dawn of time we Human beings have been inexplicably attracted to story, and used it to inspire and empower us to go forth and enrich our lives and the lives of others. We measure our own worth and the worth of others through our / their own narrative, so if you can use the power of story in your Executive Summary, then you are onto a winner.
Once you have outlined your own experience then your vision for the future becomes much more believable and exciting.

Step 6
Sales Projections and Break Even Point
It all comes down to this:
How much money are you going to make and what does that mean in terms of profit?
Some people boast a huge turnover but when you take away material costs, utilities, transportation and staff costs then they are actually operating at a loss.
You need to demonstrate that there is actually a break-even point and thereafter a profit margin that will increase year on year.
Your Executive summary should include a two-year sales forecast.
If your business needs financing, then this would be a good place to mention it. Talk about what finance is needed (And has been secured) and how that money will be paid back and over what period of time.
A quick side note here:
Don't assume you are going to produce more money than Bill Gates and take over the world in your first two years of business unless you have actual evidence to back this up. This is something investors see quite often and inspires them to cast aside your plan very quickly in favour of another.
Step 7
Keep it Simple
Your investor may not understand specific industry jargon, so keep the sentences short, simple and to the point. Your Executive Summary is not a detailed in-depth analysis of your business but rather an attractive document that highlights all of your business's main points, enticing any investor to want to read more.
I hope this has helped.